Shared spaces
---
With the innovation accelerator function, businesses have access to shared spaces with multiple uses:
Exhibitions
Conferences
Prototyping
Demonstrators
Co-engineering
Augmented reality
The co-working spaces on the 3rd and 6th floors are part of this package and are designed to host a hundred workstations. They are open both to B612 residents and their outside partners, whether for short or longer periods.
---
Key data
---
24 500 m²
---
FUNCTIONAL SPACES
---
CAPACITY TO HOST 1,000 PEOPLE
---
VERY HIGH SPEED BROADBAND CONNECTION
---
PARKING SILO WITH 320  SPACES
---
MEETING ROOMS AND CO-WORKING SPACES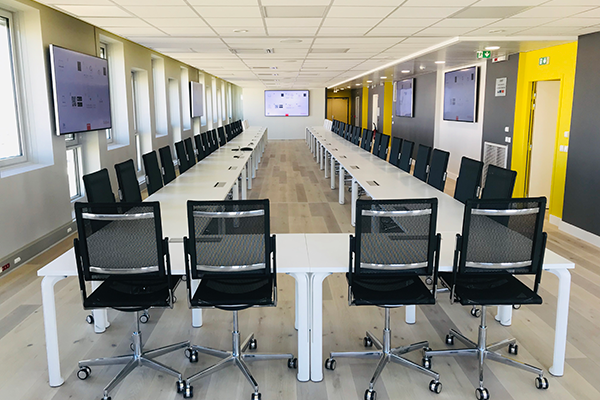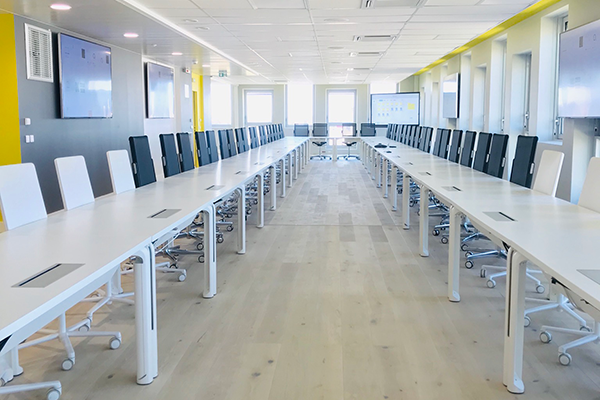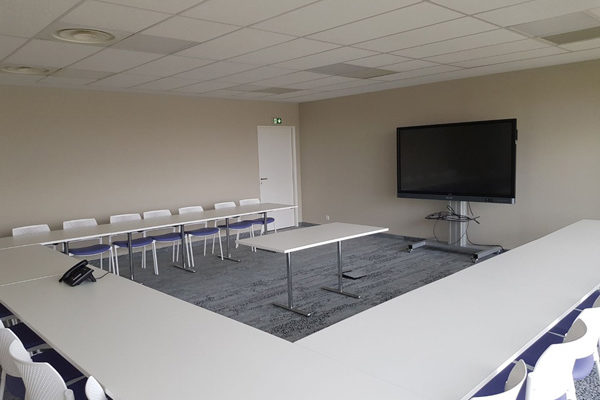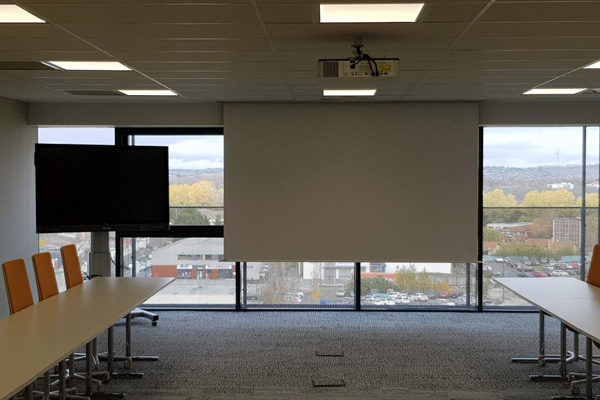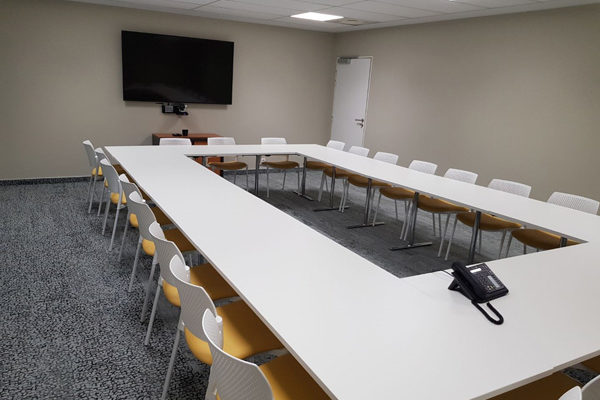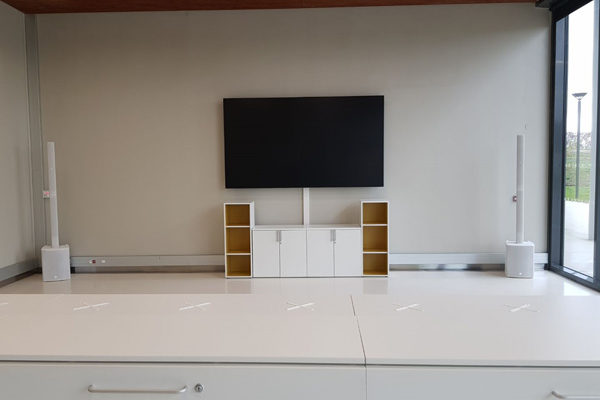 Spaces for rental
---
B612 has pooled spaces that can be rented by the day, the half-day or the hour by its occupant members but also by outside third parties. These are modular spaces in a bright and green interior environment for all types of events related to research and innovation. There are a number of rooms available to you for your interviews, meetings, training sessions, videoconferences, etc.
Meeting rooms for 20 to 50 people
Conference room for 100 people
Videoconference rooms for 20 people
Reception areas for 250 people
Catering area
Showroom
This spaces are air conditioned and equipped with Wi-Fi as well as touch screens and/or video projectors.
> Consult fire safety instructions