ANITI: AI to serve industry
ANITI: AI to serve industry
Artificial intelligence (AI) is already part of our lives. It's in our computers, smartphones, cars and factories…and that's just the beginning. It has become a valuable and even essential decision-making tool across many different fields.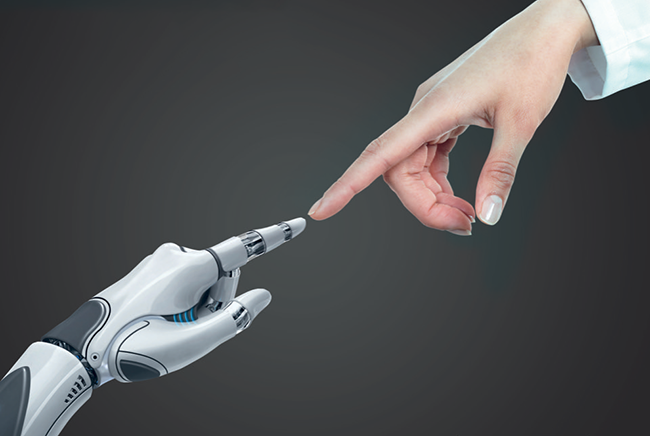 In order for these decisions to be understood, manageable, explainable and acceptable, a human must be able to stay in control. He or she must allow the machine to analyze all aspects of a given context. The robot must not only be able to perform to a high level, but also learn.
This is what hybrid AI is all about. This is also the focus of ANITI – the interdisciplinary artificial intelligence institute in Toulouse, located in the B612 building.
Concrete and close ties
Hybrid AI is of particular interest to the transport industry (driverless cars, in particular). That said, in reality, all robotics industries are potentially affected. In fact, ANITI has established very concrete and close ties with its neighbors in the B612 building. Several collaborative projects are underway.

"The immediate proximity between researchers and industrialists allows for real emulation.
This is irreplaceable, and the recent lockdown periods have proven this well"
says Corinne Joffre, General Secretary of the institute.
ANITI's trademark is bringing the academic world and private entities together. In addition to research, its missions include training, economic development and the dissemination of scientific culture and the various challenges posed by artificial intelligence. Its presence within the B612 building is also growing. As of October, its management will be located alongside the teams on the building's sixth floor.