Launch of B612 UAM – Marketplace during Amsterdam Drone Week'19
Toulouse Metropole has launched the B612 UAM – Marketplace during Amsterdam Drone Week'19 with the vision to connect the UAM world and develop a global collaborative approach to advance sustainable urban mobility with a focus on UAM.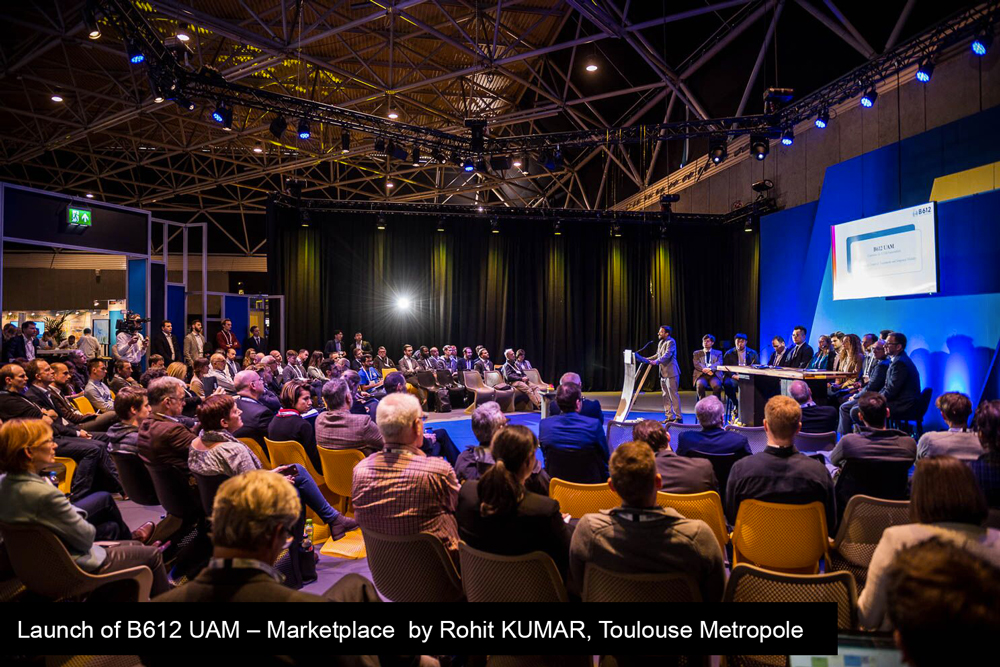 Toulouse Metropole joined the EIP-SCC UAM initiative in September 2018 and integrated the UAM inside its mobility strategy. On 13th September 2019, Toulouse Metropole won the VILAGIL project, a public-private partnership set up that is having a total budget of 165 million euros of which 113 million euros for the development of UAM. The VILAGIL project involves four UAM action points, including the development of the Francazal Intermodality Test Centre which will be used for the development and testing of ground and air future mobility systems.

Who can Join the B612 UAM marketplace?
Supply: Companies or universities or organizations are developing an innovative solution including UAM sector, energy sector, urban mobility sector, Infrastructure sector etc.
Demand: Organizations need a solution including cities, governments, hospitals etc.
Fund: Organizations want to invest or launch the project with funds including VCs, banks, governments etc.
Support: Organizations that help to develop the ecosystem including regulators, clusters, consultancies etc.
Steps to follow:
Initial Sign up with the link www.b612-toulouse.com/en/b612-uam-en/
Share your marketplace idea
Receive the regular update on our progress
You will be informed once the marketplace model will be finalized
Finally, you can start working with Toulouse or other organizations